3 Things You Need to Know When You're Selling a Portfolio
Selling commercial real estate assets is complex. But selling an entire portfolio — that's a process that can easily become all-consuming. Before going into such a complex process, it's important to be well informed.
Marcus & Millichap First Vice President Investments Marc Strauss is a veteran of multiple portfolio sale closings. From his experience, he offers three pieces of advice for owners who are beginning the process of selling a portfolio of properties.
1. No two portfolio sales are the same. Know what yours will look like.
"The approach you take greatly depends on how your leases are structured for the properties," says Strauss. A single master lease may simplify both the transaction and the management of the portfolio going forward and make the entire set of properties more attractive to potential buyers. On the other hand, a portfolio could include separate leases for each property with varying lease terms.
Strauss adds, "In some instances, too, the portfolio may be owned by a business owner who will agree to master lease the portfolio and remain as a tenant in all of the properties." By doing so, the seller still maintains the business, which is now an asset that can be sold, and pulls out equity from the real estate. There are unique tax advantages for the business owner as well.
2. Know that you have a backup plan in place.
Obviously, the goal of selling a portfolio is to sell all of the properties together. However, if a buyer discovers one or more undesirable properties partway through the process, you want contingency plans that will enable the transaction to move forward.
Strauss explains, "For example, if during your due diligence process the buyer discovers an environmental concern or a title issue that can't be rectified, you don't want the whole transaction to fall through. Buyers don't want that either; they are looking for long-term, stable investments, and they don't want to lose out on a great opportunity because of one problem."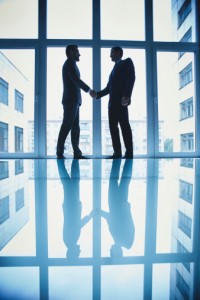 To ensure your sale has that needed flexibility, your broker must provide both a detailed valuation of the portfolio as a whole and of each property individually. That way, if you need to make a change in the middle of the process, you already have the information you need to adjust and keep the transaction moving forward.
3. Know that your broker is up to the challenge.
The biggest challenge with any portfolio transaction is the massive amount of coordination it requires. Your broker must bring together all the parties, coordinate showings, set up inspections, deliver forms to sellers and buyers, gather reports from outside experts, and mitigate issues as they arise.
That means your broker must be truly committed full time to the progress of your transaction. In addition, be sure that your broker has the deep technical and expert resources to ensure that the process keeps moving and gets done right.
"Marcus & Millichap has those resources — there's nobody better equipped to handle this kind of complex portfolio transaction," says Strauss. "When you have the resources — and you have actual experience closing portfolio sales — you know what to expect and how to handle every step."
Get more than an agent — get a partner
Sellers and buyers alike get terrific advantages from a portfolio sale. Sellers get the ease of having to deal with only one buyer, and buyers typically get better pricing than they would if they purchased the assets individually. All parties hope for a smooth transaction. The key is having the right broker in place to make it all come together.
As Strauss puts it, "Our commitment to our clients includes a commitment to stay on top of every detail. No matter what, we know exactly where the process is and what's going on at any time. Any time you call, we will know exactly what's happening."
Recent Marcus & Millichap Portfolio Sales
| | | |
| --- | --- | --- |
| 12 Wendy's Restaurant Locations | South Florida | $26,500,000 |
| 25 Fast Lube Facilities | Michigan | $15,500,000 |
| 6 7-Eleven Ground Leases | Florida and Michigan | $9,000,000 |
Considering a sale? Whether you have one property or a whole portfolio, start the process right.
Contact the experts
at Marcus & Millichap for a no-cost Market Positioning and Pricing Analysis that will give you an evaluation of your property's current value.